Some of the UFC's
Favorite Fights
These fights are hands-down the most entertaining fights in recent UFC history, and they're all available on UFC.TV. If you really want to see what the Ultimate Fighting Championship is about (and if you want to be able to keep up with what everyone else is talking about), you have got to check out these memorable bouts. Entertaining from beginning to end, these fights are impressive.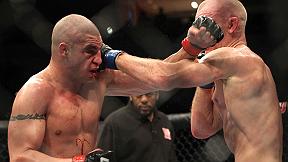 Can Heart Overcome Technical Skill?
UFC® LIVE
Diego Sanchez vs. Martin Kampmann
Diego Sanchez and his rampant fighting style are set to take on the calculated kickboxing of Martin Kampmann. As the headlining bout, both fighters are in a position to enhance their status in the crowded welterweight division.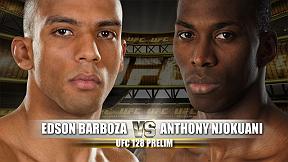 Two Dynamic Strikers Win Fight of the Night
UFC® 128 Prelim
Edson Barboza vs. Anthony Njokuani
Undefeated, Brazilian fighter Edson Barboza was an accomplished Muay Thai fighter before making the transition to MMA. Tonight, Barboza takes on another fearsome knockout artist- former WEC star Anthony Njokuani.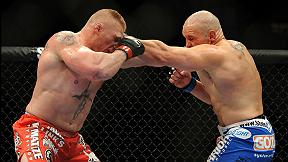 Two Champions Battle for the Title
UFC® 116
Brock Lesnar vs. Shane Carwin
Never before were there two men with such massive size, strength, and athleticism in the same Octagon. UFC 116 featured a colossal heavyweight title matchup between two gigantic gladiators: Brock Lesnar and Shane Carwin.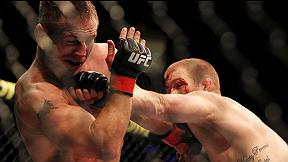 A Fight for Position in the Lightweight Division
UFC® 119
Sean Sherk vs. Evan Dunham
This fight, between Sean Sherk and Evan Dunham, ended with a controversial decision, but both fighters put on incredible performances. Be your own judge as you watch the fight and see if you agree with the outcome.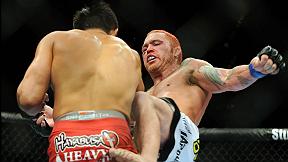 No Rest for "The Crippler"
UFC® 116
Yoshihiro Akiyama vs. Chris Leben
In an unusual turn of events, Chris Leben fights for the second time in just two weeks. Leben's task just gets harder form there as he is paired against Japanese MMA sensation, Yoshihiro Akiyama in a Fight of the Night bout.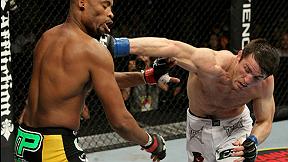 Sonnen Tries to Squash "The Spider"
UFC® 117
Anderson Silva vs. Chael Sonnen
Middleweight contender Chael Sonnen's mouth did not stop moving for weeks before this fight voicing his criticisms of the champion. However, how will Chael back up his words when he enters the Octagon with Anderson Silva?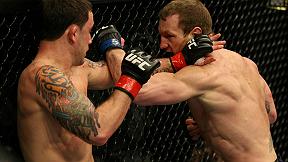 A Title Defense Against an Old Foe
UFC® 125
Frankie Edgar vs. Gray Maynard II
The UFC Lightweight belt is on the line as Frankie Edgar defends his title in a rematch against undefeated No. 1 contender Gray Maynard. Maynard already holds a win over Edgar, but will he be able to repeat his performance when the title is at stake.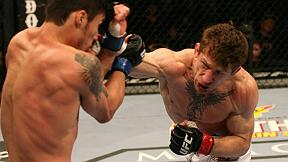 A Former Champion Takes on a Rising Star
UFC® 125 Prelim
Mike Brown vs. Diego Nunes
Former WEC featherweight champion, Mike Brown will be looking to get back into title contention with a win tonight. Standing in his way will be Diego Nunes, an excellent kickboxer who has only been defeated once in his MMA career.